www.mexicoindustrial.net
Written on Modified on
Nuevo accionamiento de CA para la industrias pesadas y semipesadas
Accionamiento compacto con mejores prestaciones – ACU 7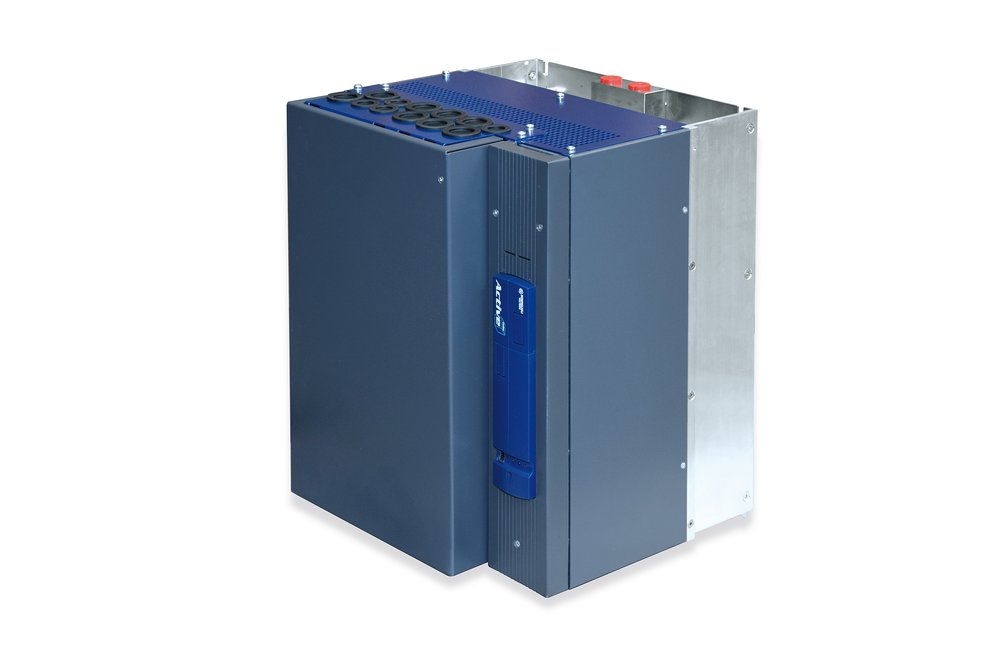 This is a redesign, based on the development of new thermal exchangers and ventilating models, which has resulted in an ultra-flat product. A ventilator technology is used to apply pressure, then other ventilators – mounted in parallel – adjust airflow as required. New electronic controllers are used to drive the unit.

Thanks to its modularity, Climaciat Air Compact offers the largest range of compact air conditioning units on the market. From predetermined standard components (filters, ventilators, humidifiers, etc) a catalogue of several hundred variants is offered. CIAT thus offers the most suitable product for every need, at lower cost, thanks to the economies of scale offered by the use of standard components. There are, for example, three sizes of appliance on offer, with three types of heating coil, three types of cooling coil, etc.

The high pressures, of up to 1000 Pa, are attainable thanks to the use of new medium pressure ventilators with a freewheel. They are equipped with specific blades, with fans tilted towards the back, which generate the pressure by creating a strong back pressure.

The low level of energy consumption that is key to the Climaciat Air Compact range, is, first and foremost, obtained by a frequency controller that regulates the air output in real time, as required by the building. An energy recovery plate uses the energy of the redistributed hot air to pre-heat cold air coming from the outside. This last benefit is offered in stacked or side-by-side configurations.

The quality of interior atmospheres is assured thanks to a large choice of filtration solutions, from G4 to F9, with clamps to guarantee their efficiency. The air-tightness, to level L2, of the Climaciat Air Compact casing, assures the continual quality of the treated air. The variable frequency drive maintains air flow, which guarantees the hygiene of the premises.

Climaciat Air Compact has a damper box-mixing box with motorised or manual control. Floor-, ceiling-, and wall-mounted systems with trim are available, as is a system to allow simple assembly between units. Large access doors have ergonomic handles and lift-off hinges. It is equipped with an Allen key lock.